SWI swissinfo.ch: Ukraine demands Red Cross visit Olenivka prison
By NAFO Asia Pacific
|
| 2 min read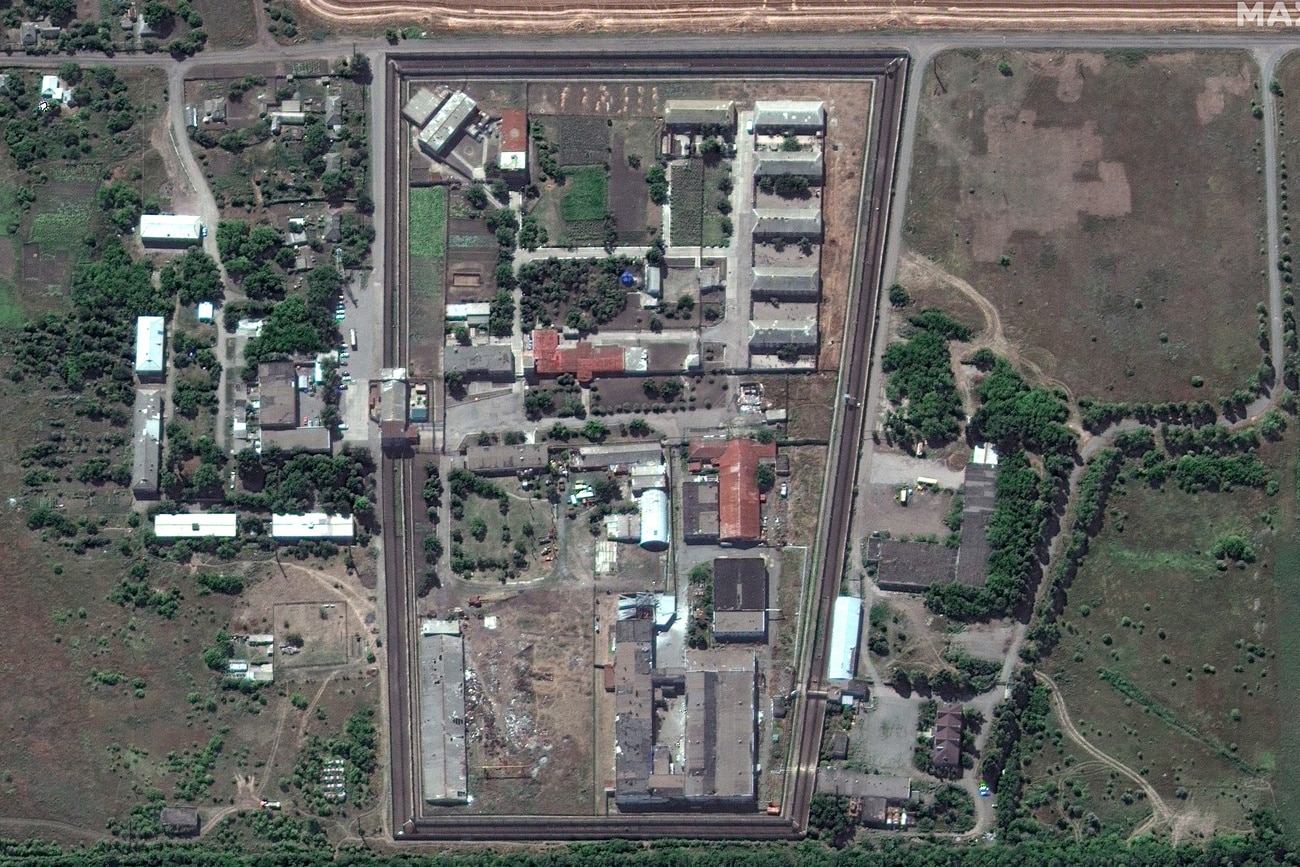 The Ukrainian President Volodymyr Zelensky has recently urged the International Committee of the Red Cross (ICRC) to conduct a mission to a notorious camp in the Russian-occupied east of the country where dozens of Ukrainian prisoners of war (POWs) died in an explosion and fire in July. The camp is known as Olenivka, and it is under the control of Russian-backed authorities in Donesk. Zelensky has accused the ICRC of inaction in upholding the rights of Ukrainian POWs and has given the organization a three-day ultimatum to launch a mission. Failing to do so would result in Kyiv authorities taking it upon themselves to conduct the mission.
Zelensky's chief of staff, Andriy Yemak, tweeted urging the ICRC to act quickly, saying that human lives are at stake. He added that the Red Cross has obligations, primarily of a moral nature, and that its mandate must be fulfilled. "There is Olenivka, a concentration camp where our prisoners of war are kept. Access to them must be provided as it was agreed. The Red Cross can make it happen. But you have to try to make it happen. Ukraine is ready to facilitate this," Yemak added.
In response, the ICRC said that it wanted to see "thousands" of Ukrainian and Russian POWs and shared the frustration over the lack of access. However, the organization also added that they cannot enter by force, and that they need practical arrangements with the parties involved. ICRC spokesman Ewan Watson told the Keystone-SDA news agency on Friday that their teams have been ready for months. He added that talks were ongoing with Russian authorities about access to Olenivka, but they were eventually denied.
ICRC Director-General Robert Mardini also recently commented on the situation. He said that negotiations were ongoing to have full access to all prisoners-of-war. He added that it is clearly an absolute obligation of the parties involved to give the ICRC access to all prisoners-of-war.
The explosion at the Olenivka camp in July killed more than 50 Ukrainian POWs, many of them soldiers who had defended the Azovstal steel mill in Mariupol before giving themselves up. Ukraine accused Russia of blowing up barracks to cover up what they said was torture and killing of prisoners. Russian authorities, however, said a Ukrainian missile caused the explosion.
Read full article on SWI swissinfo.ch: https://www.swissinfo.ch/eng/politics/ukraine-demands-red-cross-visit-olenivka-prison/47978896