Community rallies commemorate 9th anniversary of MH17
By NAFO Asia Pacific
|
| 2 min read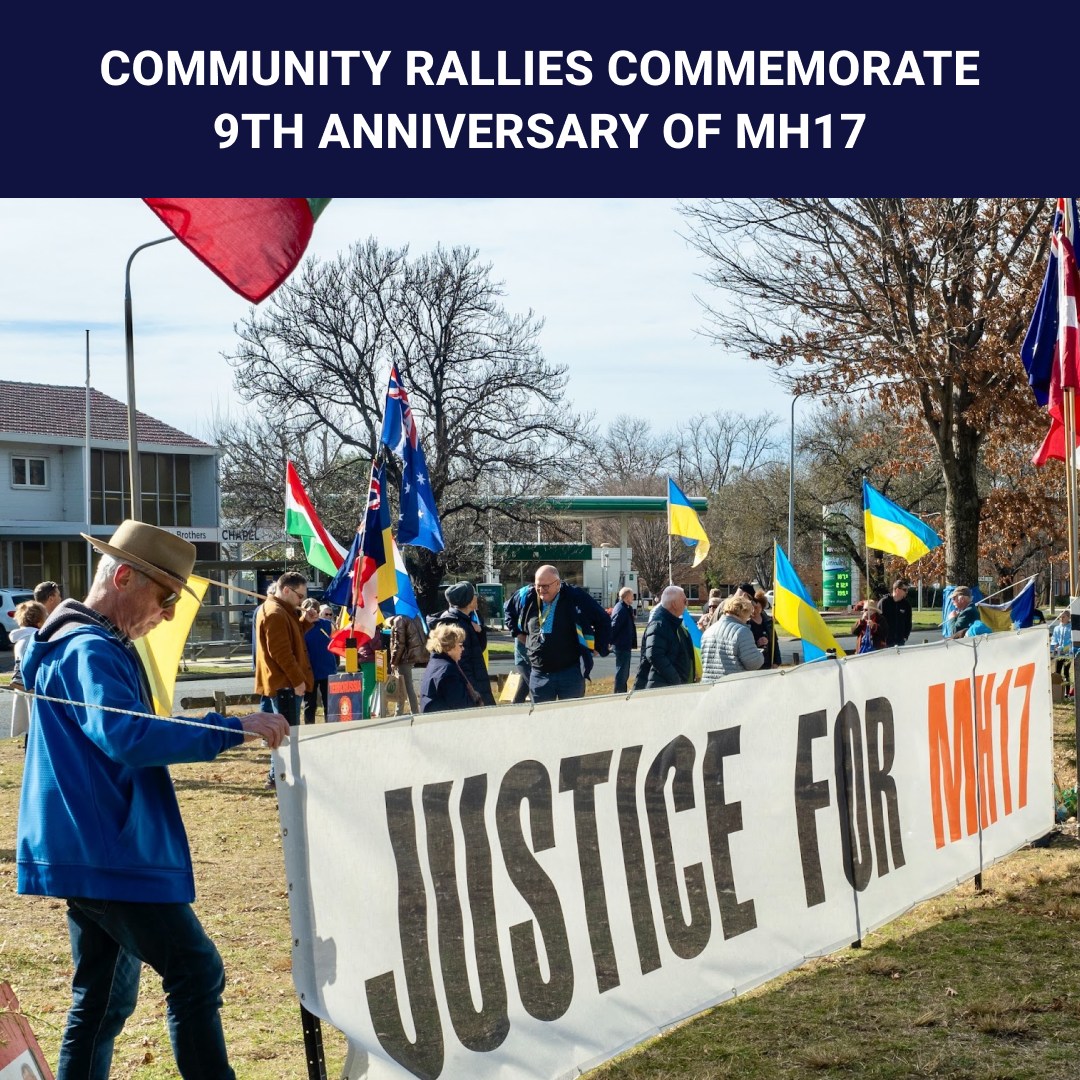 On July 19, 2023, the Ukrainian community in Canberra and Hobart gathered to commemorate the 9th anniversary of a tragic event that claimed the lives of 298 individuals, including 38 Australians.
The rallies were attended by over 200 people, many of them from Sydney, and received media coverage on SBS, Channel 9, Channel 10, WIN Canberra, Radio 2GB, and 2CC. The Australian Federation of Ukrainian Organisations (AFUO) Co-Chair, Kateryna Argyrou, spoke on the importance of remembering the victims of the tragedy and honouring their relatives and friends who continue to suffer the pain of their loss.
Jane Malcolm, who lost her mother and step-father in the crash, also attended the rally in Canberra and shared her thoughts on the tragedy. She expressed her disappointment with the Russian government's lack of remorse and accountability for the incident and hoped that the Australian government would provide more support for Ukraine.
Ms Argyrou condemned the Russian government's refusal to acknowledge and atone for the shooting down of MH17 despite a Dutch court ruling that found the plane was shot down by a Russian missile system with murderous intent by a Russian-controlled armed group, and with strong indications that Putin was involved.
She also spoke on the impact of Russia's full-scale invasion of Ukraine in February 2022, which devastated millions of Ukrainians, killed thousands, and wreaked havoc on Ukraine's economy, infrastructure, and environment. She emphasized the need to stop Russia's war in Ukraine to prevent further misery, violence, and death.
It is important to remember the victims of this tragedy and to continue seeking justice for their loss. As a global community, we must work towards peace and stability, and stand up against acts of aggression and violence.
Source: https://www.ozeukes.com/community/community-rallies-commemorate-9th-anniversary-of-mh17/