Ukrainian rock band Antytila to tour Australia and New Zealand
By NAFO Asia Pacific
|
| 2 min read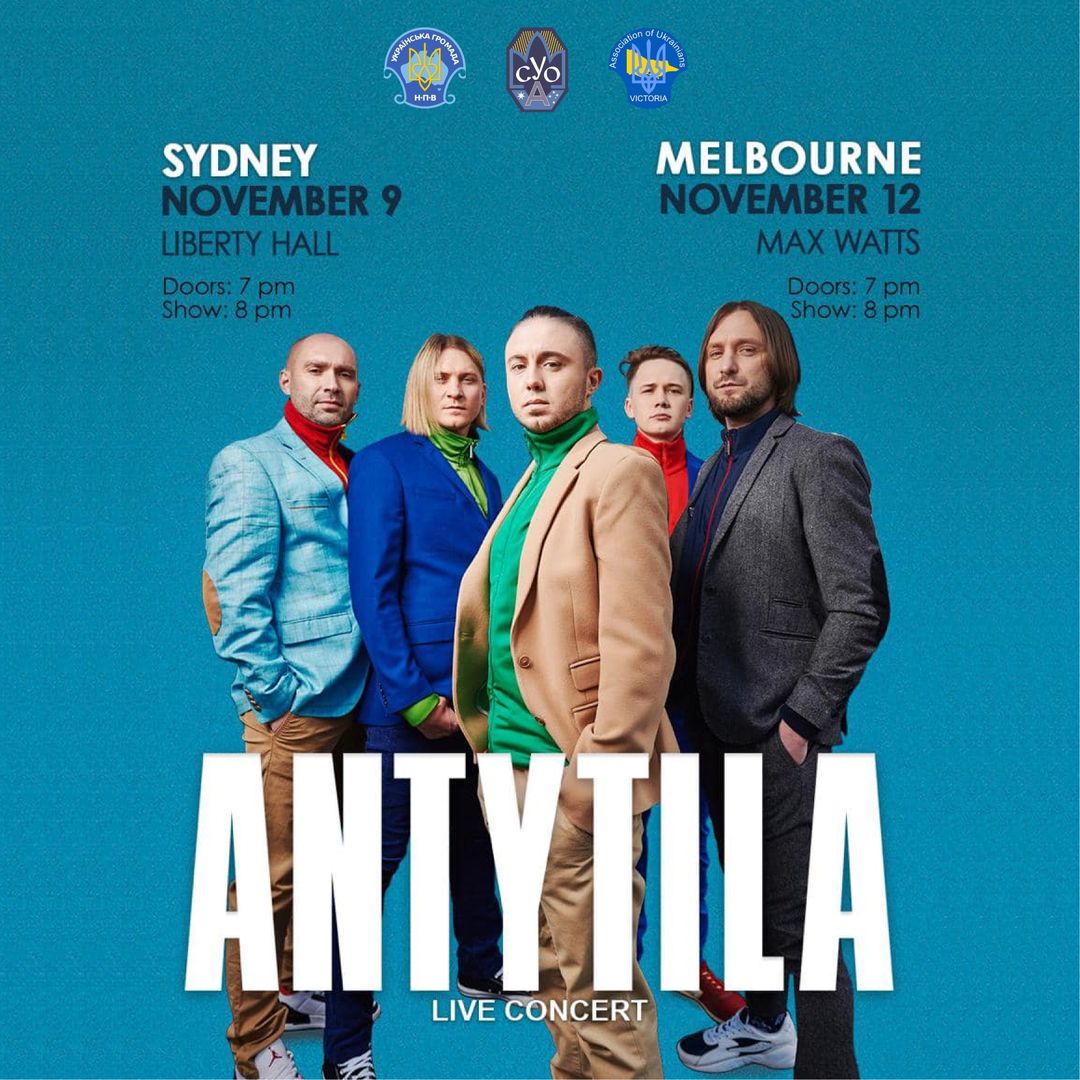 Hey there music fans! Get excited, because the world-renowned Ukrainian rock band Antytila is heading Down Under for their first-ever tour of Australia and New Zealand! Between November 9th and 16th, the band will be performing in Sydney, Melbourne, and Auckland, bringing their unique blend of Ukrainian music and culture.
But Antytila's mission isn't just about entertaining audiences. They're also committed to supporting the Ukrainian Armed Forces and providing humanitarian aid. The band joined the Territorial Defense Forces just before the 2022 invasion, and they've been raising funds for their Antytila Charitable Foundation ever since. This foundation provides protective gear and medicine for Ukrainian soldiers, supports the families of deceased soldiers, and assists with the recovery and maintenance of armoured vehicles, heavy equipment, and cars.
Antytila is no stranger to the international music scene, having collaborated with Ed Sheeran on a remix of his hit song "2Step" and sung with Bono and The Edge in Kyiv.
Their music video for "Bakhmut Fortress" has over 14 million views on YouTube, and their live performances are legendary.
So don't miss your chance to experience the Ukrainian groove and soul of Antytila live in concert! Frontman Taras Topolia promises the best light and sound, along with true faith in victory. Tickets are available now for their Sydney and Melbourne shows, and you can find all the information you need on their official website. Let's give Antytila a warm Aussie and Kiwi welcome!
Tickets: 
Official website: https://antytila.com/en/