NSW: Upcoming Ukrainian Community Events (Aug, 2023)
By NAFO Asia Pacific
|
| 4 min read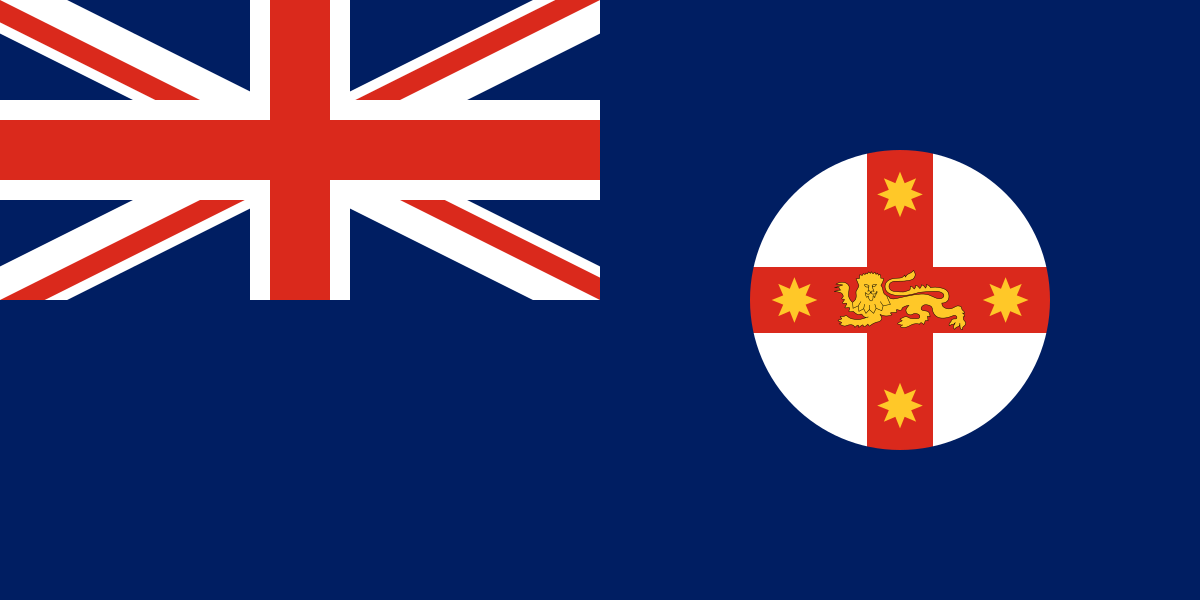 GONE TOO SOON - A SON, A BROTHER, A UKRAINIAN HERO
Many of you have by now heard the sad news that Antonina Tkachuk's son Ihor has lost his life defending Ukraine.
Antonina arrived in Sydney last year with her daughter Iryna. Antonina said "For the first three months I cried in my apartment, then realised it was time to stop crying and help Ukraine".
Antonina and her daughter became actively involved in our Ukrainian community, and Antonina was the founding Director of KORALI Vocal Collective, a choir mainly made up of displaced Ukrainians.
In March Antonina was told that her son Ihor was missing. After more than three months of searching, Antonina received the news no mother should ever have to hear. Her son had died on the front line defending Ukraine.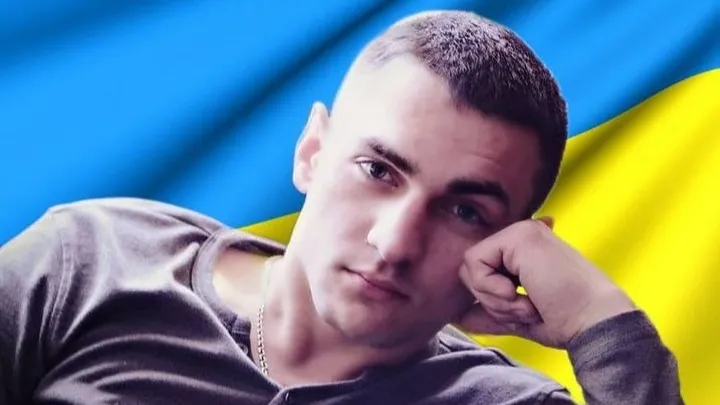 Ihor's death is yet another life taken too soon by the illegal, immoral and unprovoked Russian invasion of Ukraine. He was a loving son and brother, and will always be a Ukrainian hero.
Слава Україні! Героям Слава!
Please support Antonina and her family at this difficult time via the fundraiser here.
Come to the Sydney Ukrainian handicrafts meeting!
Meetings are held twice a month-every 1st and 3rd Saturday of the month from 10:00 to 13:00.
Bring your work to embroidery, knitting or sewing. There will be coffee, there will be tea, there will be good company! And too communication, inspiration, discussions on creative affairs - come!
We meet at the cafe behind the Ukrainian Catholic Church of St Andrew, 57 Church St Lidcombe.
Colours of Freedom Art Exhibition and Fundraiser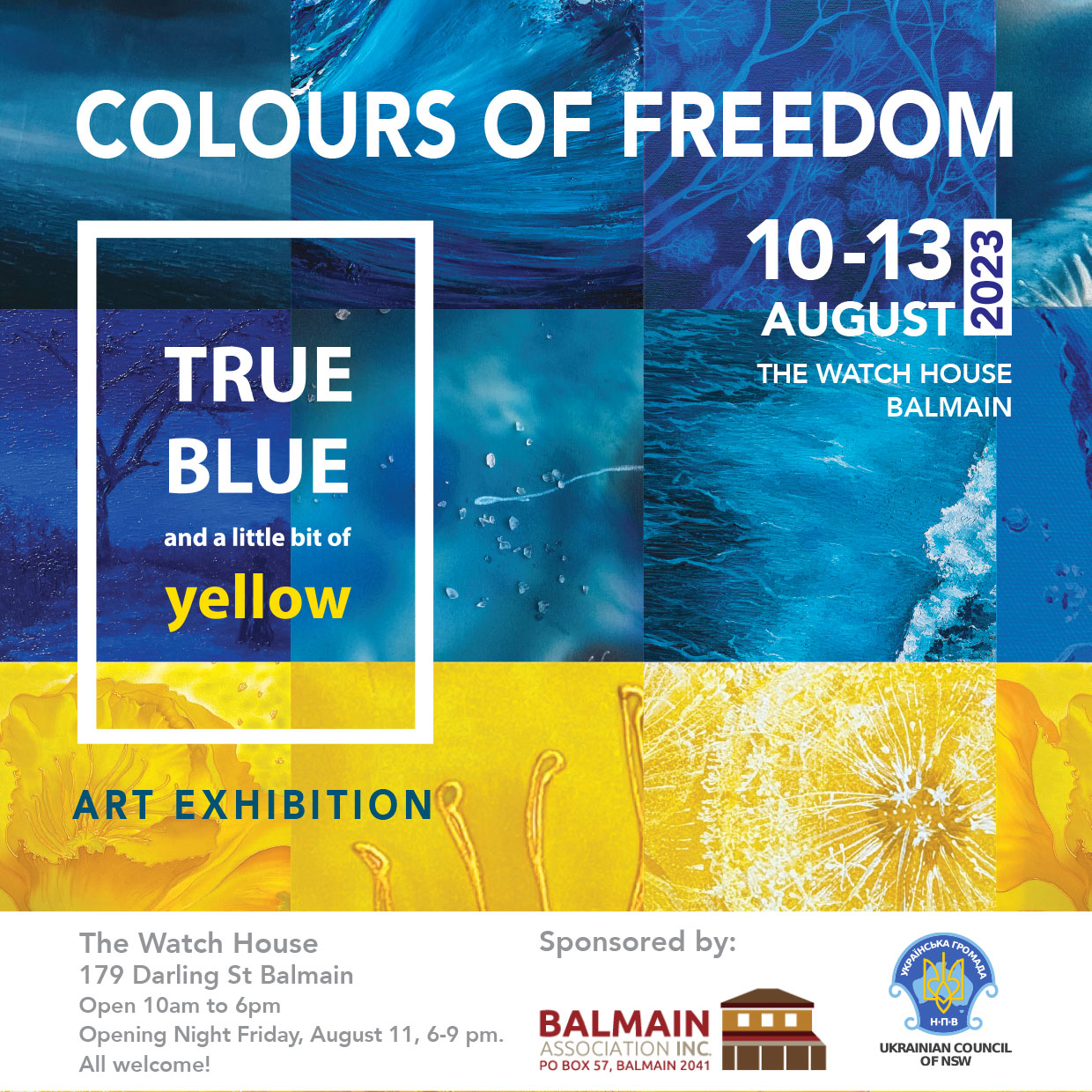 "Colours of Freedom" is a captivating art exhibition dedicated to the Ukrainian Independence Day, celebrated on the 24th of August. This vibrant showcase brings together Ukrainian artists in Australia who have embraced a unique challenge: creating their artworks using only two colours, blue and yellow. Symbolising hope, freedom, and happiness, these hues encapsulate the spirit of Ukraine's journey towards independence, celebrating the country's sovereignty and resilience.
Through a diverse range of mediums and artistic styles, 5 artists explore the essence of their shared love of nature, the power of positivity during challenging times that embodies the spirit of freedom and fosters cultural exchange between Ukrainian and Australian communities.
Join us at "Colours of Freedom" to admire the wonders of nature, the beauty of art and to support Ukrainian people in their pursuit of liberty. Money raised from the profits of the exhibition will go to humanitarian aid for Ukrainians in need.
ARTISTS: Elena Levkovskaya, Olena Vigovska, Natalya Kravchenko, Nataliia Vyaz and Tetiana Koldunenko
Sponsored by: Balmain Association and Ukrainian Council of NSW.
Find 'True Blue and a little bit of Yellow" Artists Collective on social media:
Artist Websites
Launching Our Independence Day Charity Auction!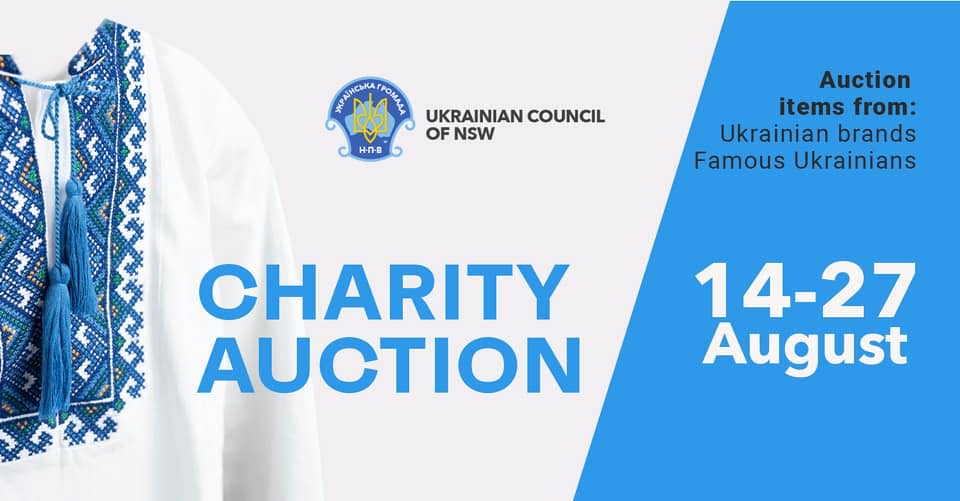 The UCNSW encourage all of you to join the Ukrainian Charity Auction Facebook Group! The auction wil launch shortly, and will take place from August 14 to 27. It will feature incredible items from Ukrainian brands and famous people of Ukraine (including the voice of Mavka!).
All proceeds will be transferred to the Defend Ukraine Appeal fund and spent on the purchase of military and humanitarian aid for our brave men and women at the front. More information to come!
Antytila - Sydney Concert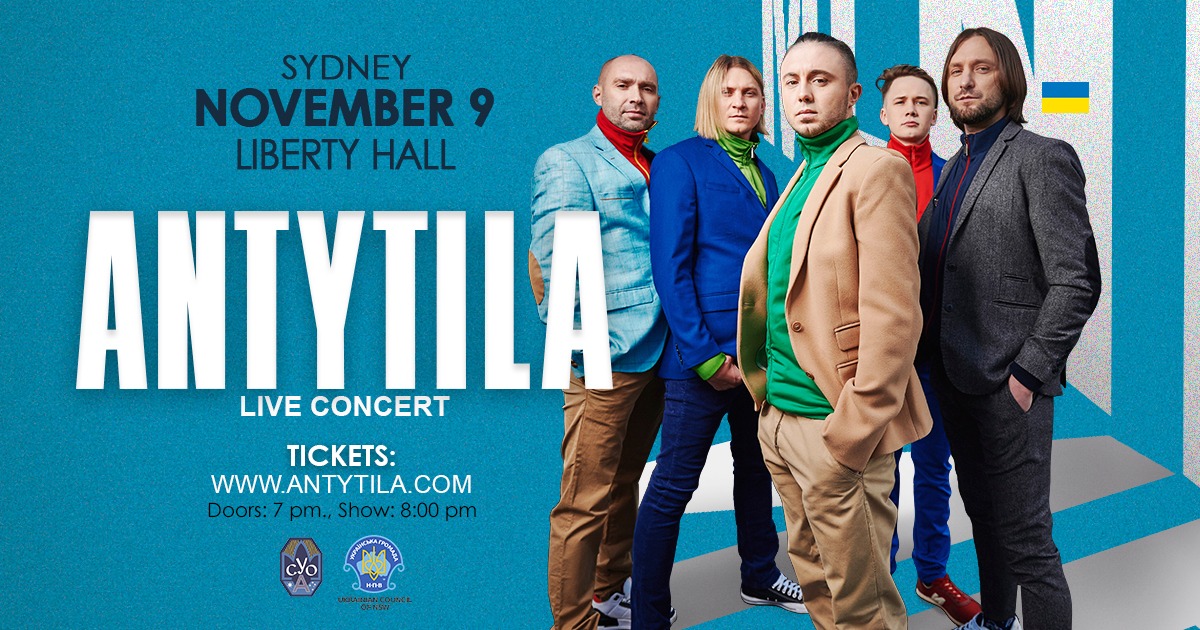 AFUO and UCNSW are delighted to announce that for the first time worldwide well known Ukrainian music band "Antytila" is going to perform in Sydney!
Their mission is to fundraise for Ukrainian Armed Forces and humanitarian aid, as well as share Ukrainian music and culture.
They sang with Bono and The Edge from "U2" in Kyiv's underground, collaborated on a song with Ed Sheeran and performed it together live few months ago.
From the very beginning of full-scale invasion they swapped their musical instruments for guns and started to protect their lands with millions of Ukrainians.
You will be able to hear their new album MLNL that was released on the second day of War and their trending songs such as:TDME, 2Step, Fortec Bakhmut, Viryla, Lovy Moment etc.
''You discovered our band from interviews on radio and TV. Now it's time to feel and listen to our music live. All this time we've been receiving a huge amount of support from the Australia and New Zealand , so we are truly convinced that people are waiting for our performance. We are inviting you all to join us on our Australian-New-Zealand tour. Best light and sound, Ukrainian groove and Ukrainian soul in each song. All this will be waiting for you. And what is more – true faith in our Victory!'' – says frontman of "Antytila" Taras Topolia.
Official website:https://antytila.com/en/
Official website of Charitable Foundation Antytila:https://www.antytila.ua/en/
Tickets selling fast - buy your ticket now! https://m.moshtix.com.au/v2/event/sydney-antytila-australian-tour-2023/154153?skin=libertyhall