Sydney, Thank You Australia Rally
By NAFO Asia Pacific
|
| 1 min read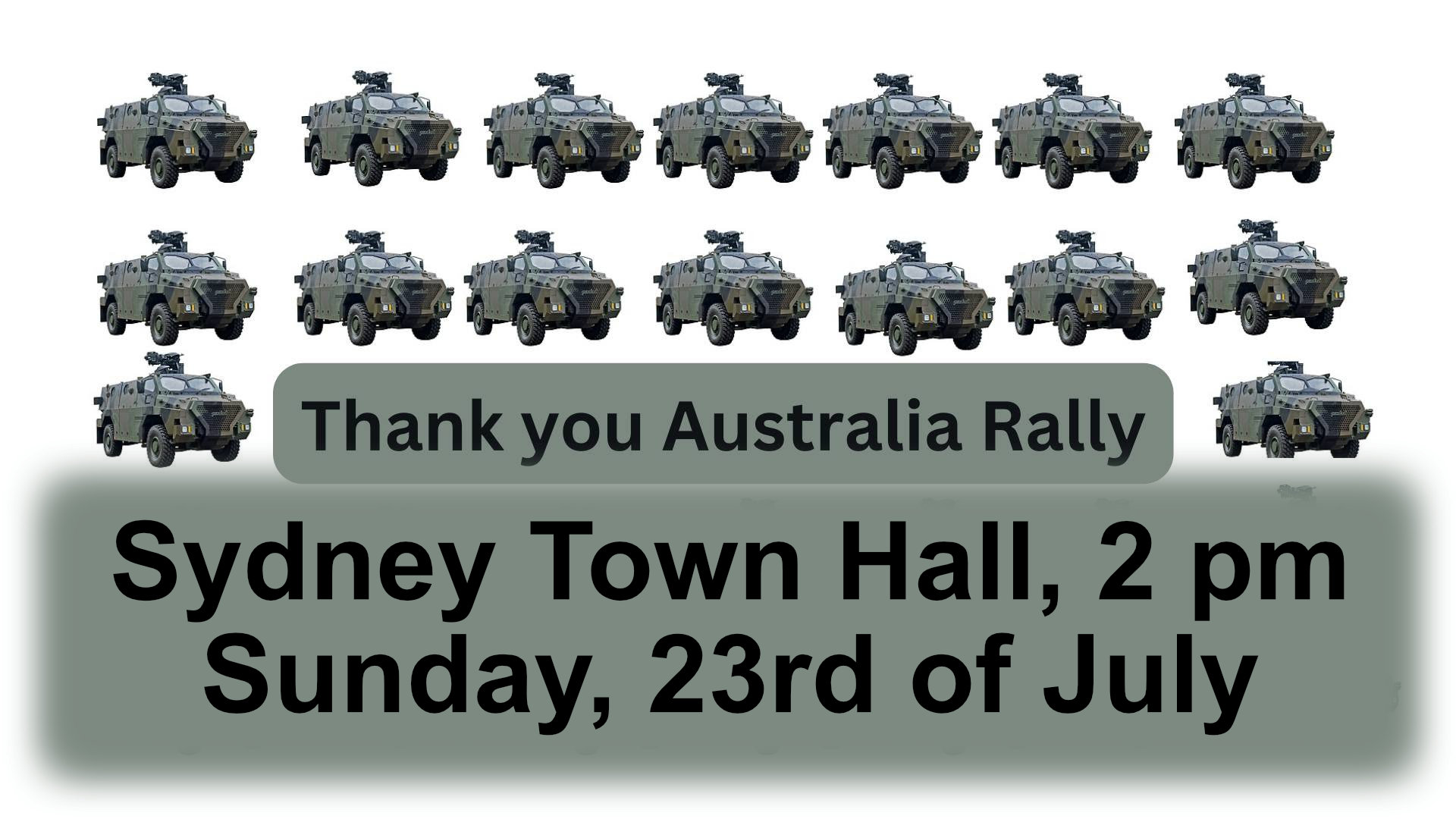 Last week, the Australian Government announced a new $110 million support package for Ukraine. This includes:
70 military vehicles, such as 28 M113 armored vehicles, 14 Special Operations Vehicles, and 28 MAN 40M medium trucks and 14 trailers.
Supply of 105mm artillery ammunition.
$10 million to the United Nations Office for the Coordination of Humanitarian Affairs, which manages the Ukrainian Humanitarian Fund. The funds will help meet needs for shelter, health services, clean water, and sanitation.
$10 million contribution to the Ukraine Humanitarian Fund.
Additionally, Australia will extend duty-free access for goods imported from Ukraine for a further 12 months to support its recovery and trade opportunities.
Furthermore, at the NATO Summit in Lithuania, Anthony Albanese announced that an additional 30 Bushmasters will be sent to Ukraine.