University of Sydney: Unissiued Diplomas Exhibition
By NAFO Asia Pacific
|
| 1 min read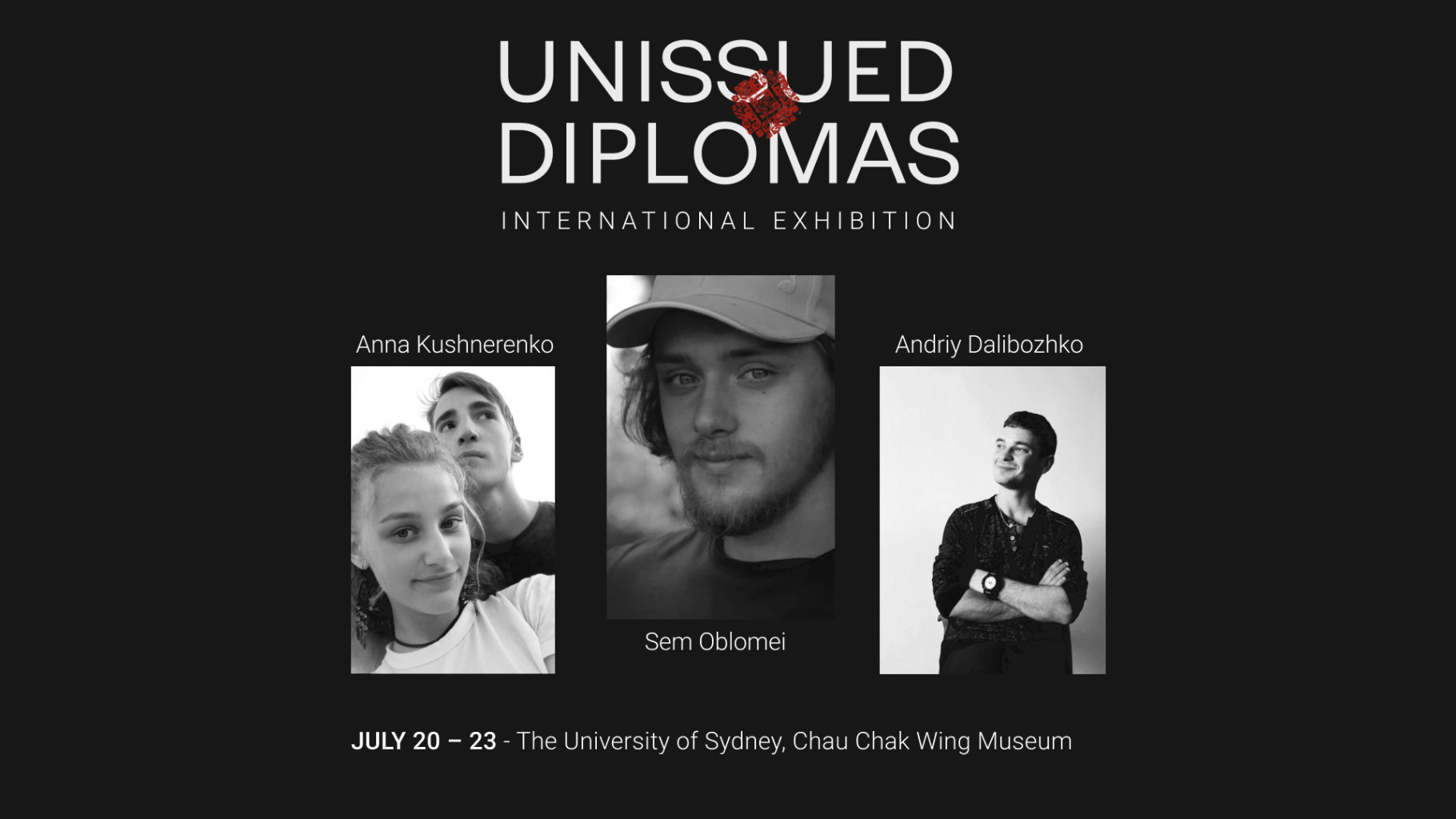 A display of unissued university diplomas remind us of the horrors and senseless loss of war.
Thursday 20 - Sunday 23 July: 36 diplomas unissued by Ukrainian universities provide a stark reminder of the bravery of Ukraine and of the loss of young lives robbed of their potential. This internationally travelling display will be exhibited in more than 40 universities around the globe.
Unissued Diplomas is an international exhibition created to honour the memory of Ukrainian students who lost their lives in Russia's full-scale invasion of Ukraine.
It uncovers the stories of 36 young students who will never graduate. Each story, shaped as a diploma, proudly displays the biography of the student, provided by their families, and is signed "Bravery".
More on the project can be found on the Unissued Diplomas website.
The display will be viewable in the Nelson Meers Foundation Auditorium from Thursday 20 to Sunday 22 July. No bookings required to view.
Exhibition viewing times
The exhibition will be viewable in the Nelson Meers Foundation Auditorium on the following dates, no bookings required:
Thursday 20 July, 10 am – 5 pm
Friday 21 July, 10 am – 5 pm
Saturday 22 July, 12 – 4 pm
Sunday 23 July, 12 – 4 pm
Source: https://www.sydney.edu.au/museum/whats-on/talks-and-events/unissued-diplomas.html