September Fundraising Updates: Successful Campaigns and Ongoing Fundraisers
By NAFO Asia Pacific
|
| 3 min read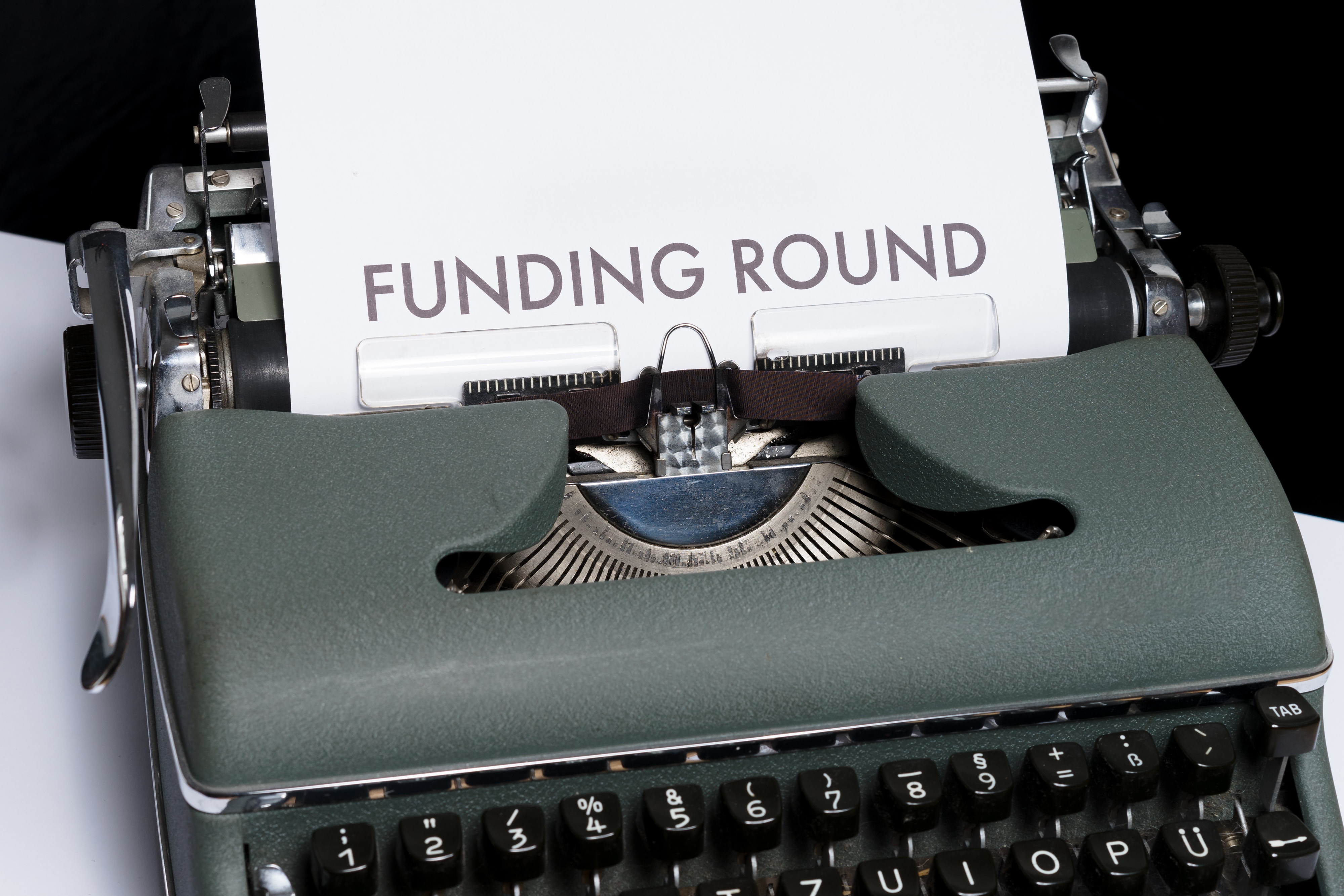 NVGs Fundraiser 46th Airmobile Brigade
🚨 #Fellas and friends of Ukraine 🇺🇦 : Fundraising for NVGs ( night vision goggles) for @Vasya1995_m and the 46th Airmobile Brigade who are currently operational in Zaporizhzhia on the #UkraineFrontLines 🚨. We've successfully funded a drone and have a medevac vehicle pending… pic.twitter.com/JU3BUA3xyS

— Miss'ile Kitty 🇦🇺🇺🇦🇬🇪➕🔥 (@jasmina_fella) August 29, 2023
Thank you from the bottom of our hearts to all the generous souls who came together to close this fundraiser in just under two weeks! We are overjoyed to announce that the equipment has been purchased and delivered to the brave soldiers who will be using it. They are deeply grateful and have sent their warmest regards to each and every one of you. Your contributions have not only provided essential resources but have also brought everyone closer to achieving the goal and victory.
We are filled with hope and excitement, knowing that these thermal imagers will greatly assist in their night missions. Next stop is Tokmak on the destination to "Russia-is-fucked!" Thank you for being a part of this incredible journey.
A big and warm thanks to @Miss'ile Kitty for making it happen!
🔥🇺🇦 #Fellas and supporters!Equipment purchase has been completed for the 46th Airmobile Brigade NVG fundraiser ! This unit are in active service in the Zaporizhzhia area and are happy with the support they've received from everyone here. Thank you @AnnaFil_Ukraine & @ninaselyna… https://t.co/A0VatAXx80 pic.twitter.com/BXC3f7yple

— Miss'ile Kitty 🇦🇺🇺🇦🇬🇪➕🔥 (@jasmina_fella) September 16, 2023
Source: https://x.com/jasmina_fella/status/1702837203859349702
HyFin Chest Seals Fundraiser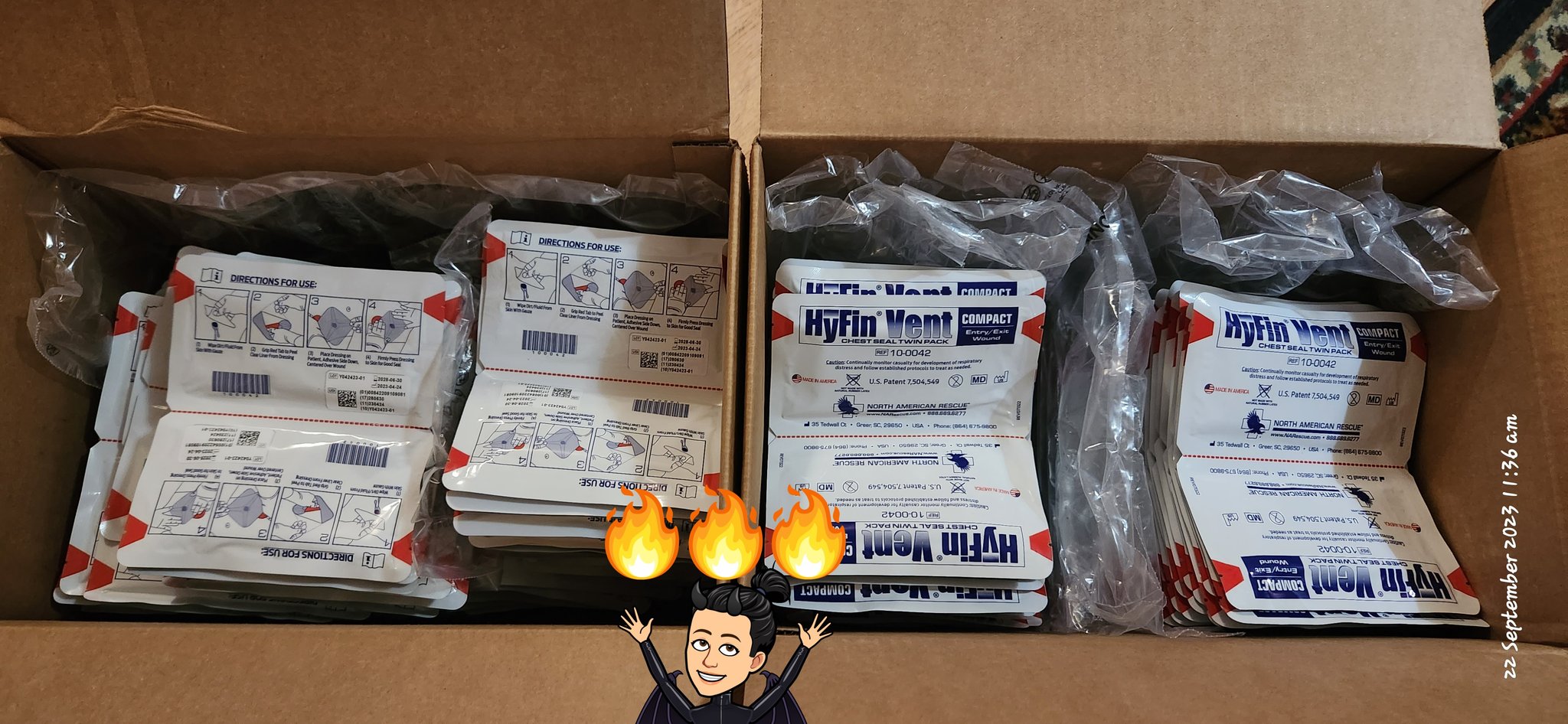 A big salute and heartfelt appreciation to our incredible @Jess for successfully closing this fundraiser in record time! We are immensely grateful to all the amazing individuals who rallied together to support and help Jess purchase the much-needed HyFin Chest Seals. Your swift action and generous contributions have made a significant impact, ensuring that these life-saving supplies are now in the hands of those who need them the most. Thank you for your unwavering support and dedication to this cause. You are all true heroes!
We cannot stress enough how important these seals are! The HyFin Chest Seals play a crucial role on the battlefield by providing life-saving treatment for open chest wounds. These seals help prevent air from entering the chest cavity, allowing injured soldiers to maintain proper breathing and increasing their chances of survival.
#Fellas #NAFO@frontlinekit
😭😭 they're here, and I feel great about accomplishing the hyfin fundraiser but sad about it all at the same time!
I'll weigh and work out cost of postage.
WIll draw the winner of stamp block set later today. pic.twitter.com/aOjvter7Lq

— jessaustralia🇺🇦❤️💛🖤🇦🇺 (@Jessaustralia) September 22, 2023
https://x.com/Jessaustralia/status/1705043525908537562
INFIRAY (IRAY) Saim SCH50 Thermal Scope Fundraiser
On behalf of a small but incredibly strong and dedicated Ukrainian Community in New Zealand, let me give a big high-five and say "fantastic job, folks!" to everyone who contributed to the purchase of this equipment.
Somewhere in the scorching Bakhmut axis, where the sky rains cannon shells and even the Almighty is considering swapping it places with The Hell, you have brought immense joy to a courageous warrior 😈 and made an entire special forces brigade even more unstoppable!
Keep up the amazing work!
Going, going, going …
Folks, as always you can find ongoing fundraisers here https://nafo.ukrainians.org.au/donate/
Please bookmark this page for future reference. For your convenience, here is a list of ongoing fundraisers: