Here's What You Need to Know to Help Ukraine – Part 1 – Russia Weaponises Disinfo
By Antipodean Hit'n'Run Trooper
|
| 5 min read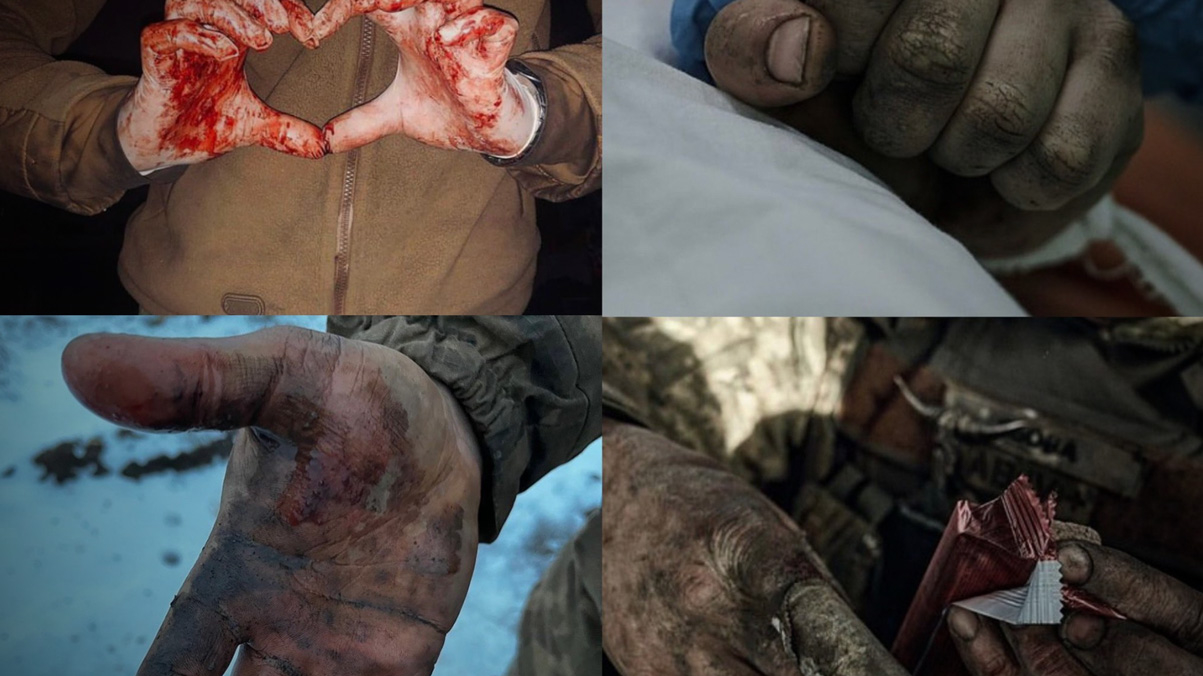 Amidst ever-changing justifications for Russia's brutal invasion of Ukraine and terror attacks on Ukrainians, you can be forgiven for wondering whether Ukraine must have provoked or in some way failed in its neighbourly relations with its former colonial master.
Because it is imperative that democratic, progressive countries like New Zealand continue to support Ukraine's defence against Russia terror, it is also important that New Zealanders have access to knowledgeable information sources, to properly understand the dynamics of the war and how Russia's 'firehose of propaganda' narratives work in Western countries to harm Ukraine.
The purpose of this two-part Fundraising Support for Ukraine series is to provide information about the Russia's invasion of Ukraine, together with sources for further reading and online discussion.
Russia is part of APEC, ASEAN, EAS, WTO and has a permanent (although likely not entirely kosher) seat on the United Nations Security Council – and yet, Russia's President Vladimir Putin is also the subject of an International Criminal Court arrest warrant for war crimes. New Zealand relations with Russia have deteriorated since Russia's 2014 illegal annexation of Crimea invasion of Ukraine, and New Zealand has provided some humanitarian, military, intelligence and logistics support for Ukraine as well as applying sanctions on Russian entities and individuals.
Russia's Ambassador to New Zealand actively incites hatred towards Ukrainians and publishes official Russian pro-genocidal messaging and threats of violence to Western countries who support Ukraine. Russia has explicitly and directly threatened the world's grain and vegetable oil supplies, energy supplies to Europe and regularly publishes direct threats of nuclear annihilation to a range of near and far European and Western targets. It has attacked and blocked civilian shipping routes in the Black Sea. Russia regularly threatens its other close neighbours as well as distant countries.
Whether we know it or not, Russia's war in Ukraine is a unique event in our lifetimes.
The catastrophic global ripples arrive on New Zealand's shores in ways that we might not always recognise as being caused by Russia's actions. Global oil and grain shortages; there has been the threat of danger and disruption to logistics and supply chains. Political attention of the world's leaders has been distracted away from other urgent and important concerns. There are increased cybersecurity risks, and no doubt a direct contribution to global warming, as direct results of Russia's war in Ukraine.
Putin wants to return Ukraine to full Russian influence and governance. After 19 months of full-scale war and terror, it is not plausible to deny Russia's genocidal aims in Ukraine. Russian state television now devotes itself to endless hours of promises to destroy Ukrainians as a people, erase a sovereign state, to continue to 'claim' even more territories as an ongoing marauding, looting, murdering genocidal land-grabbing monstrosity with no defined 'end point'. State propagandists compare Russia's ongoing slaughter of Ukrainians to a steel furnace in which a new Russian nation is being forged.
This article explains Russia's attempts to reduce Western support for Ukraine via Putin's Information War, a weapon that Putin hopes will enable him to annihilate Ukraine, a state of > 40 million people, that has been independent for over 30 years.
Find out how Russian state violence crushed independence in 30 states over 105 years – Ukraine is just the latest in a long continuous line of assaults on regional territories and peoples.
What really happened in 2014? Find out how Russia annexed Crimea and sent armed forces and thugs into Eastern Ukraine to provoke and kill Ukrainians. You may recall the downing of the Malaysian Airlines Flight MH17, and how Russia tried to blame that on Ukraine, instead of admitting that it was carried out deliberately by Russia's armed forces.
We also cover some of the prominent figures in Russia's campaign to annex and occupy Ukraine, including the architect of Russian disinformation warfare and annexation, and tactics of Russian warfare in Ukraine 2022 – 2023.
The war can be won by Ukraine – according to both military and civilian experts. Ukraine has made good use of available resources in its counteroffensive but faces formidable minefields and artillery attacks from a vastly larger invader.
Ukraine – a country without a navy – has forced Russia to move its Black Sea Fleet away from easy striking distance of Ukraine's southern export seaports, and Ukraine has worked hard to maintain its vital grain exports despite large scale repeated missile strikes on port infrastructure and grain stores.
Ukraine has also struck hard at the Russian Defense facilities in occupied Crimea and elsewhere and has already taken steps to become more self-sufficient in military equipment, but right now, patience and our continued support is needed.
The consequences of expansion of Russian terror, through it's already growing Axis of Evil dictatorial states with whom it obtains military support and provides training in terror tactics, are extremely dire for peaceful democracies and trading nations. The time for feigning disinterest is rapidly closing, as is the window for action.
This article has been made possible by the combined efforts of the Asia Pacific Regiment of the North Atlantic Fellas Organisation (NAFO), an online network of tens of thousands of volunteers around the world who combat disinformation about Russia's invasion of Ukraine, and who help fundraise for campaigns directly assisting Ukrainians to survive the war.