NAFO & Swifties: natural partners
By NAFO Asia Pacific
|
| 3 min read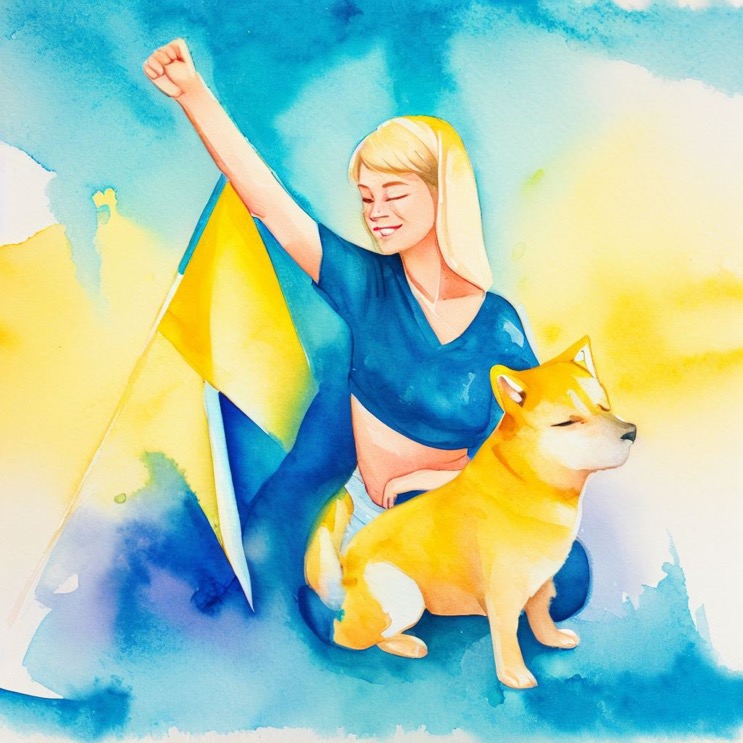 Bipartisanship
For much of her music career, Taylor Swift has largely stayed away from US political commentary. That's understandable. With a roughly evenly split electorate, endorsing one party has the potential to alienate the other.
While Swift endorsed Joe Biden in the US Presidential race in 2020, her supporters have largely embraced her as a musician who seldom interferes in mainstream US politics.
Likewise, Ukraine has stayed away from US political commentary. While President Zelensky may fear the consequences of a US White House with a returning President Trump, the preferred approach has been a bipartisan one. While the bizarre rants of pro-Russian voices such as Marjorie Greene-Taylor and Lauren Boebert are heard, they do not represent mainstream America.
The Pew Research Centre's July 2023 poll showed that Americans have a 90% unfavourable rating for Russia. Razom and Change Research's August 2023 poll showed a 63% support for continuing to provide military aid to Ukraine, compared to 31% against.
The Chism
In the span of a week, MAGA Republicans have challenged the assumption of bipartisan support for both Taylor Swift and Ukraine by:
Making very personal attacks on Taylor Swift in response to her Instagram post encouraging Voter Registration; and
US Congress members specifically excluding aid to Ukraine in a law averting a US Government shutdown.
The Swifties did not take the insults about their gal lying down. With 240 million Instagram and 94 million X followers, the MAGAs were overwhelmed.
Despite broad bipartisan support, Ukraine has had less success in overturning the MAGA rejection of funding for Ukraine so far…
The Enemy of My Enemy
In politics and war, one adage that keeps being relived is
Apart from having MAGAs as their immediate enemy, Swifties and Ukraine have much in common. Both seek to:
Empower women/girls;
Promote democracy; and
Support freedom from authoritarian rule.
The combination of Swifties and Ukraine seems like a natural fit.
NAFO, with its >100,000 members, has been very active in their support of both Ukraine and Swift against the MAGAs.
Not surprisingly, the tagline #NAFOSwifties was soon trending, as were the memes.
So what happens next?
In the end, it's up to the principals, Taylor Swift and President Zelensky, to determine how and whether they have a common cause.
There appear to be lots of opportunities for collaboration:
Concert in Ukraine;
Christmas song(s) to aid Ukrainian charity; and
Visit to Ukraine and/or meeting in the United States.
How that collaboration occurs will be interesting. Will it be coordinated at the top or be grassroots efforts driven by their supporters?
One thing that is for sure is that the combination of NAFO + Swifties will be unbeatable.